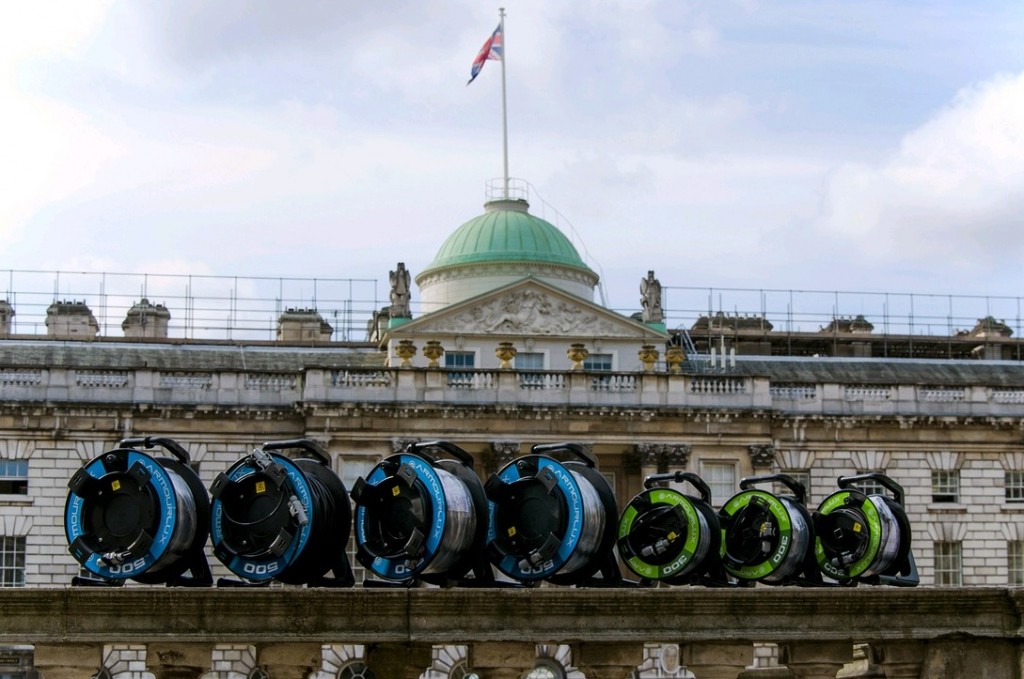 Set in one of London's most iconic and impressive landmarks, the Summer Series at Somerset House boasted a diverse line-up of artists from hotly tipped emerging acts to well-known headlining acts including Jessie J, George Ezra and James Bay and took place over 11 days in July.
11 days, 11 concerts…no room for error
Multi-camera Director Béla Molnár of twentyfourseven films had the huge task of filming and directing all 11 concerts, along with a production crew of eight. They laid fibre optic cables underground at the venue, connected to up to nine different cameras.
A combination of static cameras on magic arms and cameras operated by the crew (on stage and in the pit) were used to make sure every second of the action was captured.
Universal's ArmourLux portable deployable cables connected the Blackmagic studio cameras to a Blackmagic ATEM 2 vision mixer, which was 200 metres from the stage. Béla and his team needed reliable equipment to ensure everything went smoothly during filming, including cabling he could trust "when you work in live production, you have to make sure every piece of the equipment is of superb quality. The cables were put down 3 days before the event and you don't get access to them after this. Any faulty cables means you lose a camera".
Why ArmouLux?


Béla had previously used SDI cables and had been looking for a more reliable and flexible solution. The Blackmagic cameras he'd started using have optical fibre connectors, allowing all communications for the unit and the cameras to run along the fibre. "I came across Universal Networks when looking for a suitable deployable fibre cable and was also recommended ArmourLux by Blackmagic" says Béla.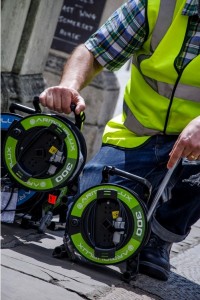 A tough but lightweight cable was needed (you can carry the ArmourLux reels in one hand) and having used ArmourLux on previous projects, he knew it fitted the bill. "I did a couple of trials with the ArmourLux cables and it was love at first sight!".
The light-weight nature of the cables also suited the event which requires an almost invisible means of production. Somerset House is a spectacular neo-classical listed building right in the heart of London and the team needed to be respectful of the status of the building – the cables are so thin they can easily be hidden out of sight.
Would you recommend ArmourLux to others?
"Absolutely – 100%! You just plug-in the cables and it works, it took only 50 minutes to set everything up, they're incredibly easy to work with. The flexibility and reliability of ArmourLux is perfect for live broadcast".
Watch the 'Behind the Scenes at Somerset House 2015' video with Béla Molnár here.
ArmourLux500 Tactical Deployable Fibre Cable

TWENTYFOURSEVENFILMS employs a rigorous end-to-end approach to every project that comes through their door taking care of everything from idea generation, to storyboarding, production, post-production and channel distribution. That way content is never judged from the closed island of our edit suite but is viewed in a wider context, next to all the other media that gets consumed everyday. We imagine it in people's homes after Eastenders, on their phones as they leave a gig, in a break between work, or simply passing through the ether between friends.
www.twentyfoursevenfilms.com

Universal Networks is one of the most prominent UK based suppliers of portable fibre optic and copper cabling solutions. We provide a responsive and tailored service for companies and organisations that need to create communications links that are robust, leading edge and reliable. Our team are trained to consider the technical, environmental, scheduling and budgetary requirement of our customers.
www.universalnetworks.co.uk

Photography by Carolina Nikotian