ArmourLux500 with IP68 LC-MAX Connectors
The ArmourLux500 with IP68 LC-MAX connectors is the most durable, portable fibre optic LC solution available. This series features a ruggedised, metal bodied Duplex LC connector that is 100% compatible with standard LC sockets.  Developed exclusively for use with tactical deployable fibre optic, it provides exceptional cable retention, a 6 fold increase over standard LC connectors. The metal cap and casing protect against accidental damage and the IP68 rating safeguards against dust and water when not in use.  The streamline casing design also ensures it is easy to retrieve without snagging.
Bend insensitive (BI) G657A1 Single mode or BI OM3 multimode option to protect against signal degradation when bending fibres
Transit cases also available
FEATURES
The ArmourLux Standard range provides a number of benefits that make this option suitable for harsh environments.

IP68 RATED
Protective metal cap and shell protects against dust and water to IP68 standard.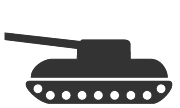 MILITARY GRADE FIBRE
Military grade Belden tactical fibre, designed for harsh environments.

UK MANUFACTURED
Products manufactured in the UK and individually serialised for traceability.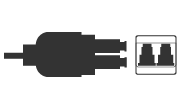 LC COMPATIBLE
Can be plugged into standard LC sockets. No adapters needed.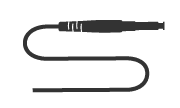 BEND INSENSITIVE
Bend insensitive multimode and singlemode fibre for minimal signal loss.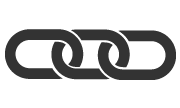 CABLE RETENTION
Metal bodied connector with 6x greater cable retention than standard LC connector.

WIDE OPERATING TEMP
Cable operating temperature ranges from -55°C to +85°C.

PORTABLE REEL
Includes portable, deployable reel with 3rd flange and friction brake.

INDOOR/OUTDOOR USE
PUR sheath designed for both indoor and outdoor use.
Why ArmourLux500 with LC-Max connectors?
A Strong, Durable, Reliable Connection
The LC-MAX IP68 connector is an enhancement of the industry standard LC connector. Its cable retention is at least 6x greater than that of a standard LC connector.
It has been ruggedised by the inclusion of a metal body, latch and IP68 rated cover, offering protection when not in use or being retrieved. The streamline design also ensures you have a snag free retrieval.
100% compatible with standard LC Sockets
The LC-MAX is fully compatible with standard LC sockets and equipment; there's no need for intermediary connection parts. That means you can connect the fibre directly into your equipment and you're ready to go.
IP68 rated for peace of mind
The metal cap keeps out water and dust when not in use, to protect the fibre connectors and has been tested to IP68 standard.  You can read more about IP ratings here.
Greater reliability in harsh environments
The ArmourLux500 range uses a tough, durable Miltac cable that tightly packs bend insensitive fibres in aramid yarn, ensuring minimal signal loss even if accidentally kinked.
The reassurance you deserve
All ArmourLux assemblies are made in the UK. We're also an ISO9001 accredited company, where quality and customer service are our highest priorities. With over 25 years' experience as a trusted provider of fibre optic cables, you can be reassured we understand the requirements of mobile fibre optic communications.