The OCC Modular Advanced Reel System (MARS), is a lightweight cable deployment reel system designed specifically for the requirements of fibre optic installations in demanding, harsh environments.
Unlike metal-style reels, MARS offers a modular system constructed of an impact modified polymer that is easily transported, making it ideal for applications where cable needs to be deployed and reeled in quickly and stored efficiently.
In conjunction with the vast array of reel options, MARS offers a variety of deployment options, including optional frames, backpacks, shipping cases and acquisition platforms throughout.
The OCC MARS reel can be used with simple deployable axles or with integrated A-frames, cable acquisition cradles, transit case systems, tripods, bumper mounts, backpacks and backpacks with fibre optic slip rings and the cartridge system.
This robust, military approved solution enables customers to meet the demands of diverse applications and uses with one modular reel and accessories platform.
FEATURES
The OCC range provides a variety of benefits that makes this option well suited for harsh environments and applications requiring easy deployment and efficient storage. Applications include, but are not limited to, mobile emergency telecoms stations, mobile tactical shelters, broadcast, emergency restoration and deployable communications.

Lightweight, Durable Reel
Fabricated with an impact absorbing polymer material to provide strength and durability whilst remaining lightweight. Material also eliminates rust resulting from field operation.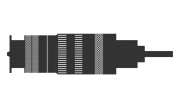 Integrated Connector Storage
Allows multi-channel cylindrical connectors to be stored and locked in place for transit and storage.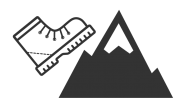 Robust & Rugged
Suitable for applications where repeated deployment and use in harsh, challenging environments is required.

Integrated Cable Storage
Enables deployment of small lengths of cable without the need to unspool the entire cable payout.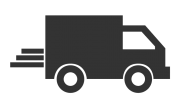 Easy Transportation
Moulded hand openings allow for easy transportation and deployment.

Interlocking Stacking System
Interlocking stacking system enables reels to be stacked and interlocked during transit.
OCC's Modular Advanced Reel System (MARS), is designed specifically for the demanding needs of harsh-environment fibre optic installations.
Offering a lightweight, modular cable deployment reel system constructed of an impact modified polymer that is easily transported and is ideal for applications where cable needs to be deployed and reeled in quickl and stored efficiently.
To prove the ruggedness and reliability of it's reel system, OCC performed a 32ft drop of one of their fully loaded cable reels.
Where other reels almost always break and become inoperable when dropped from as little as six or seven foot heights, OCC repeatedly dropped the new reels, fully loaded with cable, from heights of 32ft with no resulting damage.
OCC MARS Cartridge System
The MARS Cartridge System offers the most advanced, self contained fibre optic reeling system for broadcast, military or deployable communication environments.
MARS reels are designed to inter-operate across a fully family of reel accessories. This system employs many of the same cradle features found in the MARS Cradle System (reel release knob and roller reels) allowing multiple reels to be exchanged within one platform.