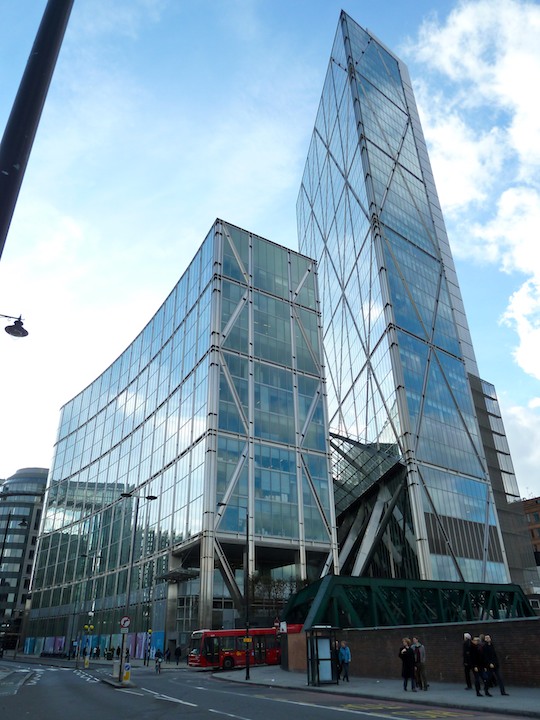 What's My Time is an event timing company offering a time keeping service for sporting events. They provide race clocks, announcer screens, results kiosks, start mats and interactive website results. The company has provided timing services for many events including triathlon's,  swimming events and duathlon's.
Broadgate Tower Stair Climb
What's My Time are always looking into events they can time, that other companies struggle with. They were contacted by the Race Director to time the 'Broadgate Tower Stair Climb' in London. This event takes place at the 540ft Broadgate Tower, a Skyscraper in London's main financial district, which is 39 storeys high with 35 floors and 877 stairs. This posed a big challenge to run data from the top of the tower back down again. "Using Wifi or Mobile communication was iffy as the signal would vary at the top, but we needed to run the event with live results." explains Graham Hahn of What's My Time. "It was decided the best course of action would be to run Fibre Optic cable from top to bottom and stream the data this way. It was a hard wired option that would get us results in a prompt and timely fashion."
ArmourLux Deployable Fibre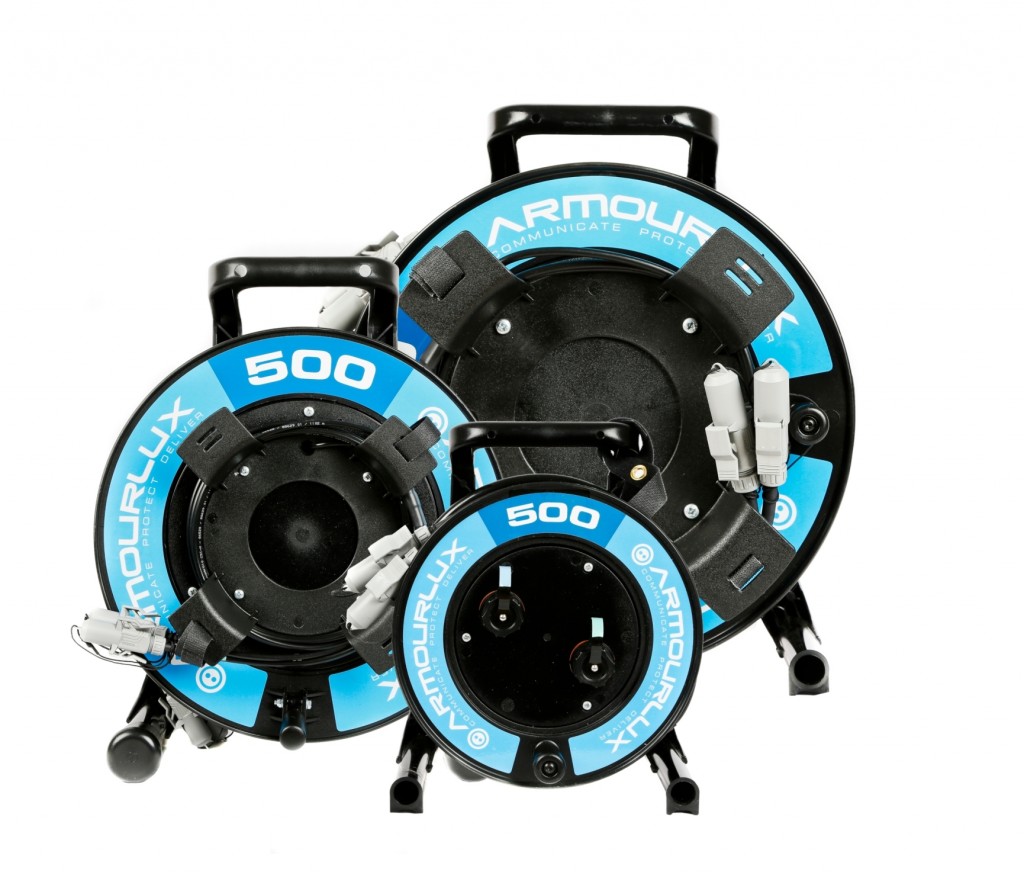 Graham contacted Universal Networks and spoke to one of our Account Managers, Liz "to get more information on Fibre Optic Cables and Media Converters for Timing the Tower Climb. My knowledge was next to nothing on this subject so needed to speak to someone who could give me good advice and had a good working knowledge on the above items." Liz recommended Universal's ArmourLux500 Deployable Fibre and What's My Time opted for a 350 metre 2 core cable on a reel, which would plug directly into Gigabit Ethernet Media Converters at each end. ArmourLux has been designed to meet the demands of mobile fibre optic communications, as its easy to deploy, retrieve, connect and transport and is lightweight and rugged.
The Solution
Using ArmourLux "gave us the confidence that we could do what our Race Director wanted. After there being several high profile events across Europe earlier this year that didn't provide accurate results, there was a lot of pressure to do it right."
Universal Networks Expertise
"It was a pleasure dealing with Liz, she made it easy for us to choose the equipment and to use Universal Networks. We timed an event that was a logistical nightmare to set up. But it was worth it after the event to produce accurate results and a live timing screen. We had competitors from Spain (male race winner), Italy (female race winner) and two from the USA (2nd lady overall) who were happy with the results, The Race Director was happy because his customers were happy, so that makes us happy! A charity who will be hosting a future event at the Tower is happy because it all went well."
"Would I recommend Universal Networks? YES". The ArmourLux Fibre cable has been "a very worth while investment that will last for a long time and be used again and again."