After a long period of research and design, we're proud to launch the ArmourLux500 series with LC MAX Connectors – the most durable portable fibre optic LC solution available.
What is the ArmourLux500?
The ArmourLux500 series is a terminated Tactical fibre cable presented on a portable deployable cable reel.  It has been developed to meet the requirements of applications that require mobile fibre optic communication. Video, audio, surveillance, data communications – the list is long and expanding, as bandwidth and distance requirements outgrow copper based solutions. ArmourLux500 uses both standard and IP rated connectors and is designed for repeated use, ease of deployment, connection and transportation.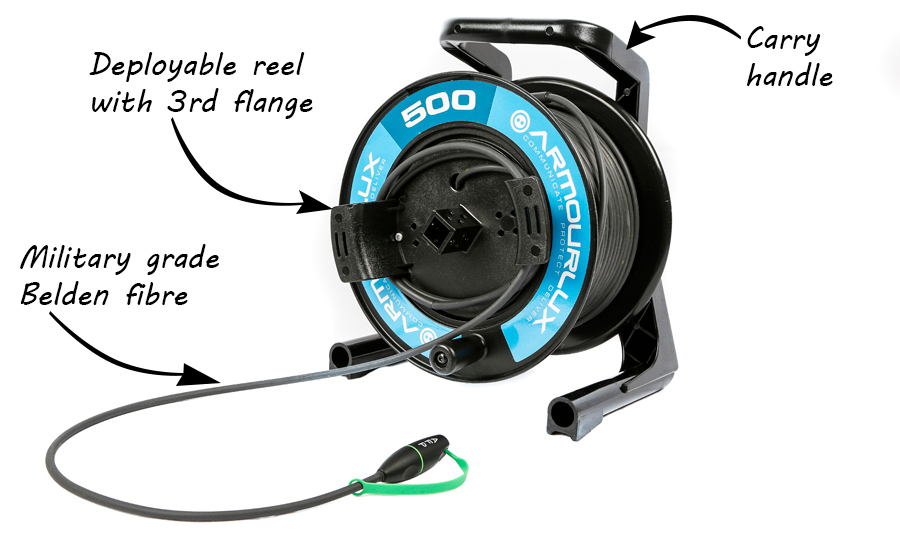 Introducing an LC as rugged as the cable
Developed for deployable applications, the LC-MAX connector is an enhancement of the industry standard LC connector. It has been ruggedised by the inclusion of a metal body, latch and IP68 rated cover, all designed to increase durability and provide a secure, reliable fibre connection – whatever conditions you're working in.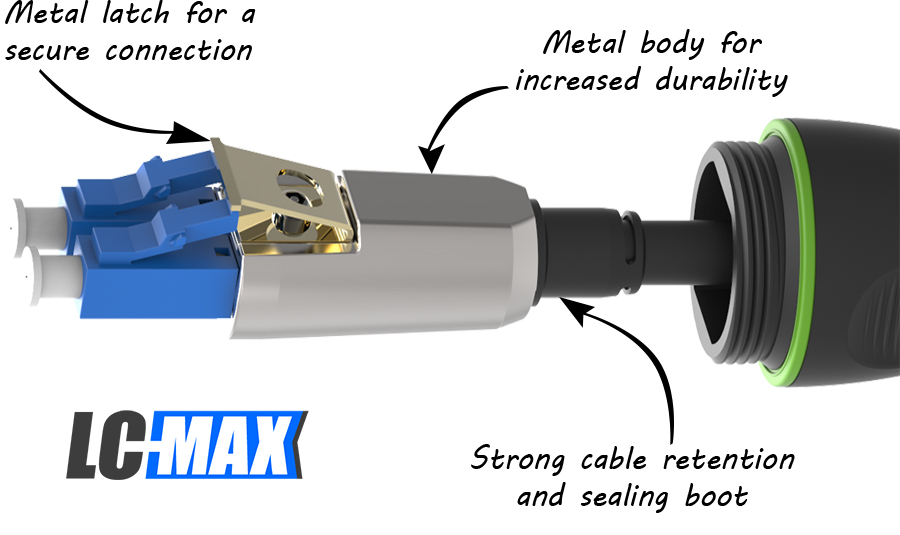 ArmourLux Portable Deployable Fibre Cables
In a nutshell ArmourLux is a re-useable fibre cable that is easy to deploy, retrieve, connect, transport and store. You can take a look at the range here, get in touch to arrange a free demo or call us on 01488 685800.