This month we're happy to have donated towards the emergency relief for refugees in Ukraine, supporting the charities ChildAid and Direct Relief to provide emergency support to people in Ukraine.
The ChildAid Project
Over 1,500,000 Ukrainians have fled the war, and countless more are refugees are homeless. ChildAid's partners on the ground are, where it is safe and practical, doing what they can to offer urgent support to refugees who have little to no resources. ChildAid's partners will provide the aid necessary to keep the refugees and children fed, sheltered, warm, cleaned and entertained.
The support Universal Networks has given to ChildAid will:
– Support families who have opened their homes to refugees (e.g. food parcels, clothing, bedding and toiletries)
– Provide shelter in their centres
– Provide parcels of food, clothing and bedding
– Provide sanitary and personal hygiene packs
– Provide medicines
– Provide play and art items as distractions for affected children
– And help with transport to safer areas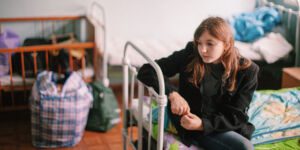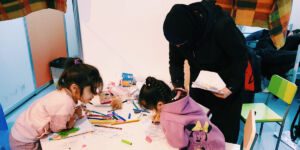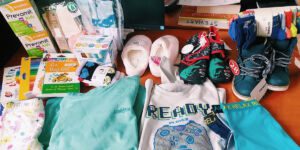 The ChildAid Mission
ChildAid enables the lives to be transformed of abandoned babies, children living in poverty, orphans, children and young people living with physical and intellectual disability and refugees and victims of war in Belarus, Moldova, Russia and Ukraine. The believe that all children have the right to life, survival and development and should have their views respected.
The Direct Relief Project
Direct Relief is working directly with Ukraine's Ministry of Health and regional partners to provide requested medical aid, from oxygen concentrators to critical care medicines, while preparing for longer-term medical aid.
Direct Relief's current focus in Ukraine is on treating injuries and other trauma caused by the violence, and are working with Ukraine's Ministry of Health to provide needed trauma and critical care items. Soon, displacement will lead to a host of health problems, and they are working with partners to source medical aid that will be needed in the coming weeks and months.
More about Direct Relief
Direct Relief is a disaster relief organization approved by the B1G1 Giving Board to administer funds collected for disaster relief projects listed on B1G1.
Direct Relief equips health professionals in resource-poor communities to meet challenges of diagnosing and caring for people in need, and prepare the most vulnerable for more frequent, more destructive emergencies. When disasters strike, Direct Relief responds effectively and efficiently to get medical resources where they need to be.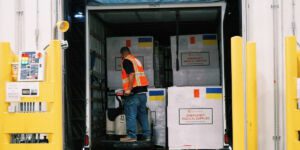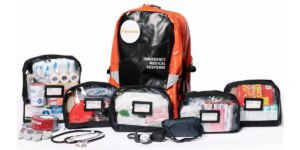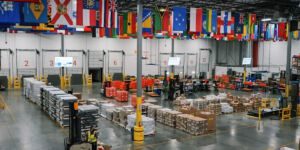 As always, our support of B1G1 (buy one give one) is only possible thanks to our customers. For every order placed, we donate to one of B1G1's wonderful projects, regardless of the size of the order. As a business we believe we have a social responsibility, which is why we partnered up with B1G1. 100% of our donation goes directly to the cause.
To find out more about B1G1 visit b1g1.com