HELPING YOU FIND THE RIGHT PRODUCT
As a certified Neutrik opticalCON assembler (COCA), Universal Networks supply the complete range of Neutrik opticalCON Advanced and LITE fibre optic cable assemblies, as well as all associated connectivity products. You may not find all the products on our website, but if you're searching for a Neutrik product then we can supply it.
We can also customise assemblies, whether they are very long (1km+) or of unique configurations (plugs and sockets). Just let us know what you need and we will provide you with a proposal.
Click on the icons below to find out more about the features of the opticalCON LITE and Advanced range of cables. We are here to help, so please get in touch if you need any advice or support in finding the right cable.
Neutrik cables offer excellent robustness and cable retention, as well as an easy to use connector mechanism. Connector options are opticalCON DUO, QUAD & MTP (2, 4, 12 & 24 fibres in a single connector). We also supply 8 and 12-fibre assemblies with DUO or QUAD connectors.
TAKING THE TIME TO GET
THINGS RIGHT
With over 25 years experience of supplying fibre and copper cabling, our ethos of providing trustworthy, reputable advice alongside excellent customer services allows us to consistently support our customers throughout the lifespan of their projects. We are here to discuss your requirements and make sure you have the right solution for you project, with quick turnaround time where necessary and possible.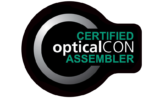 CERTIFIED COCA
We supply the complete range of Neutrik opticalCON Advanced fibre optical cable assemblies as well as all associated connectivity products.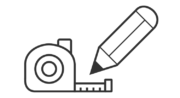 BESPOKE CAPABILITIES
Offering made-to-measure services, we specialise in providing custom made assemblies to suit your requirements. If you can imagine it, we can build it!

SERVICING & REPAIRS
With in-house capabilities to clean, service and repair your cables, our expert team will do their best to keep your cables in top condition and your projects on track.
Neutrik opticalCON's range offers a reliable solution to suit multiple applications, from the demanding requirements of repeated deployment in a broadcast environment to the harsh and challenging conditions of a military setting.