The IP-PRO connector has been developed to offer a dust free and waterproof fibre connection, for when you need maximum protection. Designed specifically for temporary, deployable applications, to provide a secure, reliable fibre connection. The duplex IP68 plugs can be mated with corresponding IP68 sockets bulkhead/panel mounted and patched into equipment, enabling a water and dust proof mating.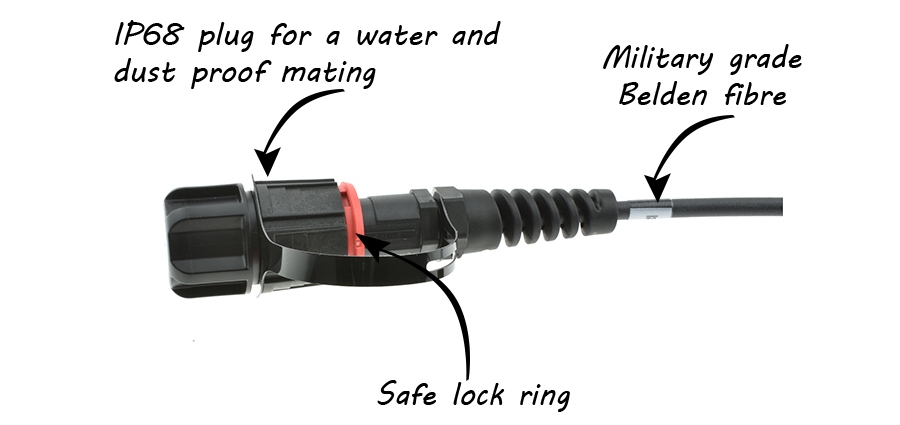 The high density connector of the IP-PRO means you can have one cable for multiple connections of your services:
– Maximum protection for a dust free and waterproof fibre connection
– Each IP rated plug can house a 2, 12 or 24 Fibre connector, in either singlemode or multimode
– Connect and go for speed and efficiency.
We've used a specially developed Military grade Tactical fibre with outdoor PUR sheath which is designed for outdoor use & repeated deployment. It's ideal for harsh environments, striking a balance between durability and portability.
Take a look at the IP-PRO here or call the team on 01488 685800 to discuss your requirements.