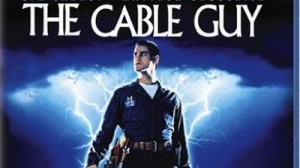 "You know what the trouble about real life is? There's no danger music" – Chip Douglas, The Cable Guy. I guess with all the weather we have been having recently, some advance warning music would have come in handy, but alas, life is never like that, hence it's best just to be prepared.
There's a handy way to know if your products need to be kept indoors or can be used for that outdoor connection, known as the Ingress Protection Rating (or IP).  The IP rating is usually a two-digit number, which classifies and rates the degree of protection for dust and water; i.e. the higher the number, the greater the protection. So, if something is IP68, the '6' denotes it is dust-tight (the highest rating), and the '8' means it can be submerged in1-3m of water.
Communications cables that are intended for outdoor use should be rated IP6x.  Fortunately we have options for both Fibre and Copper connectivity; IP68 for LC/SC/MPO, IP65 for Neutrik opticalCON, IP66 for Expanded Beam; and IP67 for Copper.
For full details of what all the codes are see wikipedia
By Eddie Hing