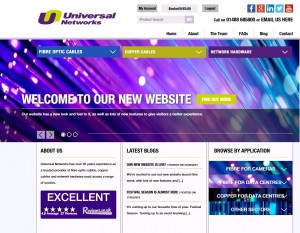 We're excited to see our new website launch this week, with lots of new features and a new look and feel to it! We were keen to build a website that gave visitors a more user-friendly experience and made it easier for them to find what they were looking for.
If you have an account with us, you'll be able to easily manage your account details, for example changing your password and setting up and amending multiple shipping addresses within your account.
If you want to re-order something you've previously ordered, you now have the option to re-order products from your account, saving you time and allowing you to view your past online order history.
We've made the new website easier to navigate with the filtering of products and product comparisons more straightforward.
We hope you like our new website, if we can help with anything please do get in touch by calling us on 01488 685800 or by using the contact us form, we would love to hear from you!