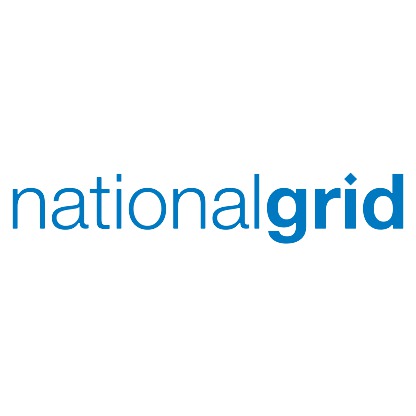 National Grid own and operate the electricity and gas transmission in England and Wales, with day-to-day responsibility for balancing supply and demand. Their networks comprise approximately 7,200 kilometres (4,474 miles) of overhead line, 1,500 kilometres (932 miles) of underground cable and 342 substations.
As one of the world's largest investor-owned utilities, National Grid are focused on transmission activities in electricity and gas. Playing a vital role in connecting millions of people to the energy they use – safely, reliably and efficiently.
The Application
The Technology & Infrastructure Development Team Leader at National Grid approached Universal Networks as he was looking for a suitable deployable fibre solution for temporary connectivity at their electrical substations, situated throughout England. As an integral part of the UK electrical transmission system, substations require regular maintenance to make sure the network continues to operate safely and reliably.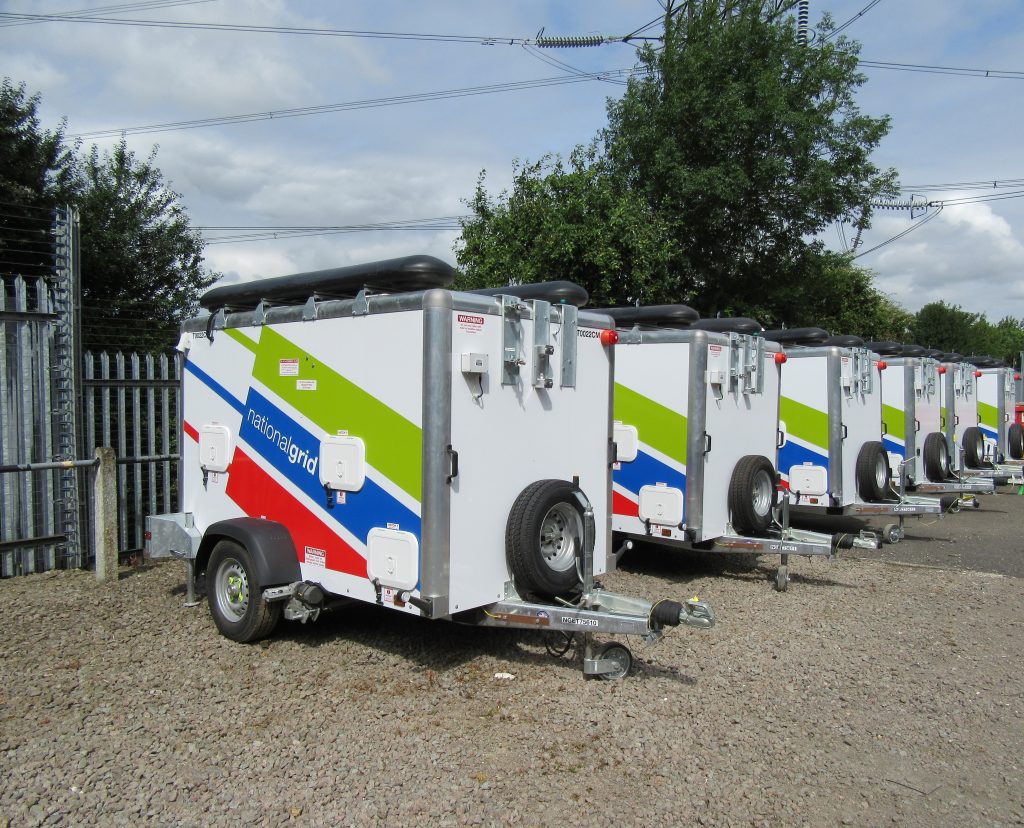 Condition Monitoring Units
The project involved providing data cabling (fibre and copper) for condition monitoring units (mobile testing units) which contain sensitive sensor equipment, including thermal imaging technology. Each trailer contains a high resolution camera and a high resolution thermal imaging camera on the same gimbal.
All the cameras are networked to be remotely accessible with laptops networked to remote cameras. Images from the thermal and HD cameras are delivered to a controlling laptop.
These units are ready to be sent to any of the 342 substations or customers assets situated across the country, therefore the solution needed to be one suitable for fast re-deployment. The condition monitoring trailers are designed to deliver multiple condition monitoring techniques, to monitor assets while in service to signify their health.
The solution allows for continuous monitoring of Thermal and Partial Discharge, which can provide early indicators of high voltage assets in distress and enables proactive management. The condition monitoring trailers are also able to adapt to different technologies to meet different scenarios and failure modes. The flexible deployment and communication allows this type of high end technology to be deployed only while there is a need, ensuring maximum value and the ability to meet changing demands.

Deployable Fibre
We visited National Grid to discuss the various deployable fibre solutions Universal offer, including the ArmourLux and Neutrik ranges. A vital requirement was for durable and rugged cabling and equipment, due to the conditions the engineers work in at the substations and because they are familiar with using extremely rugged and heavy power connectors. They're not experienced in handling fibre as part of their role, so it needed to be a plug 'n' play system that was straightforward to use.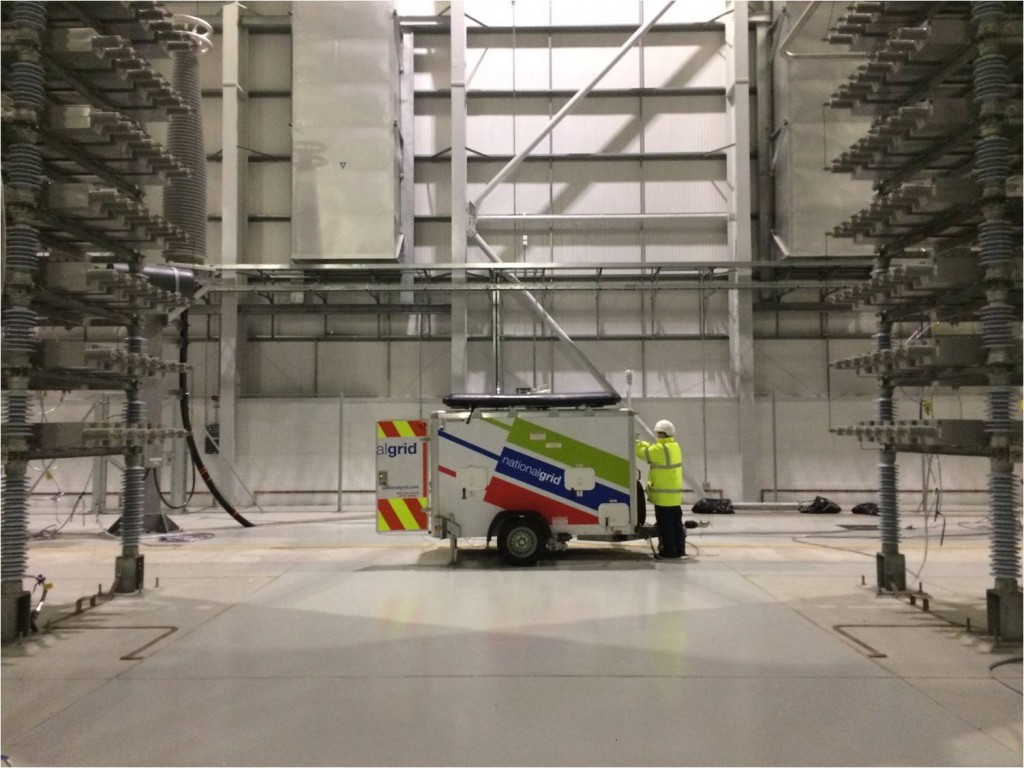 The Neutrik opticalCON system appeared to be the perfect solution with the opticalCON DUO offering a safe, rugged connection and durable all-metal housing. The connector is dirt, dust and water protected to IP65 standard when mated. National Grid were also impressed with the ArmourLux IP-PRO deployable range, which uses a lightweight tactical Belden fibre and connectors, but felt that the robustness of the opticalCON would be the best option for the condition monitoring trailers.
Condition Monitoring only has value if used in conjunction with expert knowledge. The challenge was to make sure that the rapid deployment and flexibility extended to include remote communication. Whilst good solutions are available with copper, Wi-Fi and Cellular, the solution needed to cover all scenarios and utilise skilled personnel, but not communication specialists.  Fibre is the ideal option for large noisy electrical areas that shield wireless techniques, or where they are prohibited.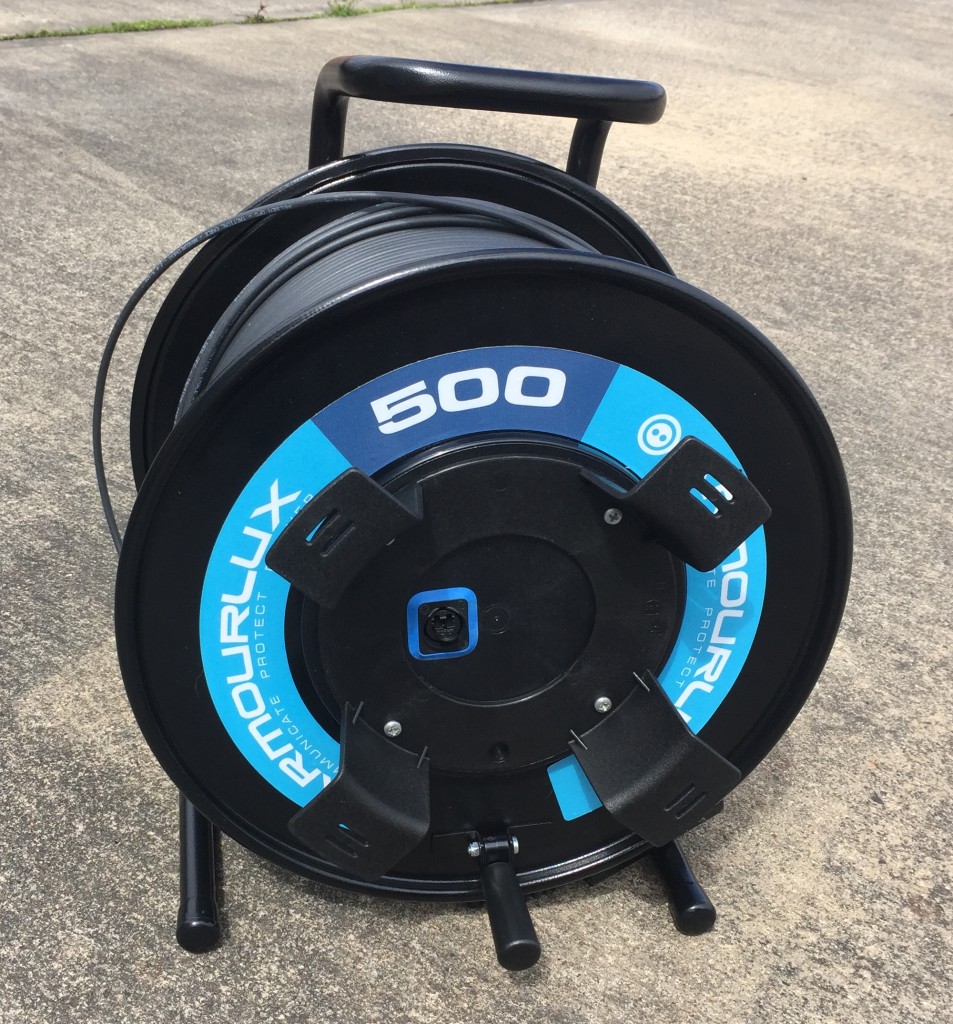 A Bespoke Solution
The challenge was to meet a cost point but not to compromise on the ruggedness of the connectors, which can sometimes be the weak element of a deployable fibre system.  Of all the options considered, the best balance of durability and cost came from an ArmourLux-Neutrik hybrid; an ArmourLux cable and reel with Neutrik DUO sockets at both ends.  Once deployed, a 1m Neutrik DUO Advanced cable 'patched' the sockets to the trailer and control centre.
After the initial fibre reel was tested and found to be suitable, a total of nine kits were ordered and have been used multiple times and for requests that would have had major impacts, if the mobile option was not available. It also provides a more plug 'n' play to utilise less specialised staff.
Eddie Hing, Managing Director at Universal Networks comments "the solution we provided to National Grid was tailored to their needs, benefiting from the strengths of both Neutrik and ArmourLux. Deployable fibre offers the perfect solution when rapid deployment of a solution is important. We're really pleased to have been able to find a cost effective way of  meeting their requirements".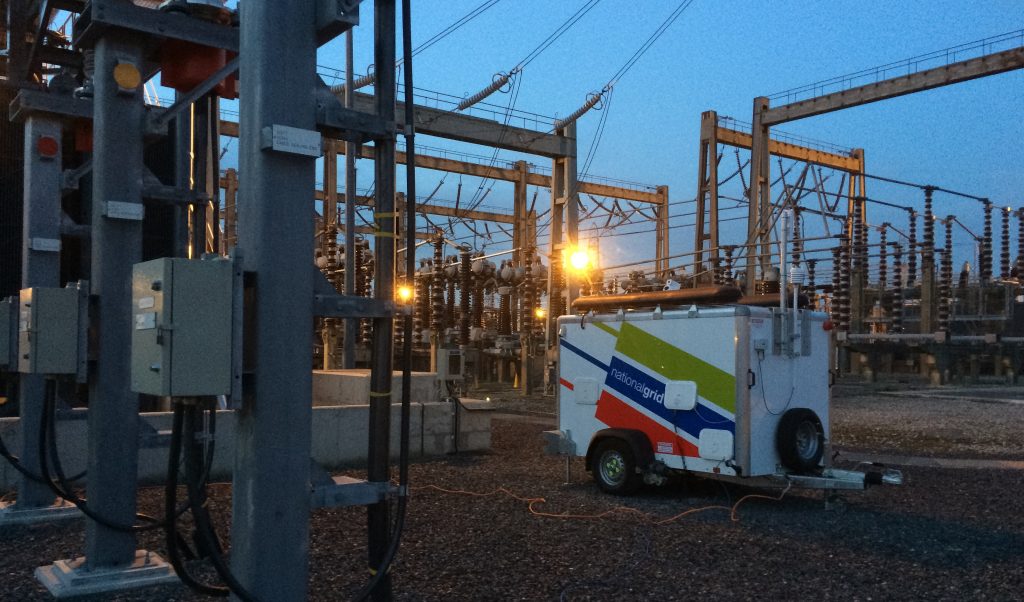 Universal Networks
Universal Networks is a fibre and copper cabling specialist with 24 years of experience supplying fibre and copper cabling to meet the requirements of video, audio, data and more. We have an extensive range of terminated rugged, lightweight, portable fibre cables, designed for outdoor use. We have worked with companies in a number of industries including utilities, oil and gas, broadcasting and military. Wherever there is a need for ruggedised cabling and equipment to be used in a harsh environment, we have several products ranges we can supply and enjoy being able to deliver a customised solution.
Our team ensure they understand the conditions in which you will be working, to be able to recommend and supply the right product for the job.
Find out more
You can view the full range of portable deployable fibre options here. If you would like to discuss a more bespoke solution with one of our experts or arrange an ArmourLux demo, call us on 01488 685800 or email [email protected]