In October we posted about two causes we had chosen to focus on as part of our ongoing support of B1G1. For every order a customer places with us, we make a donation to the projects we're currently supporting with B1G1.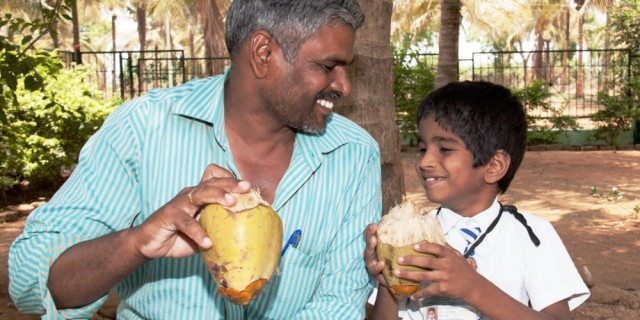 HOPE Foundation began in 1991 in India, and has since grown to deliver sustainable, high impact community based programmes to the poor across 22 towns and cities in India. This particular project focuses on feeding impoverished orphans who have lost their families because of AIDS, providing them with a nutritious meal. Nutritious meals are vital for the physical and mental development of children, as well as giving them the energy to do well at school. The vision of HOPE, is to help improve the lives and communities of the under privileged in India by giving them HOPE for a brighter future.
Since October 2017, we are really pleased to have been able to donate 1,100 meals to children in India.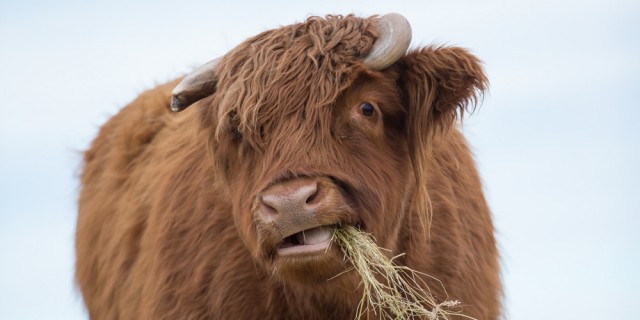 Edgar's Mission is a not-for-profit haven for rescued farmed animals located in Victoria, Australia focused on providing sanctuary to farmed animals in need. We have given to four causes supported by Edgar's Mission:
Providing orphaned lambs with life-saving bottles of formula

Medical support for injured animals who have been rescued by Edgar's Mission, giving emergency veterinary treatment

Giving nutritious carrots to pigs at Edgar's Mission, to ensure they stay happy and healthy

Providing hay for horses, cows, goats and sheep to eat, complimenting their grazing.
Since October 2017,  we have donated a total of 380 meals and 104 days of medical support.
Thank you to all of our customers, who have made this possible.
2018 Projects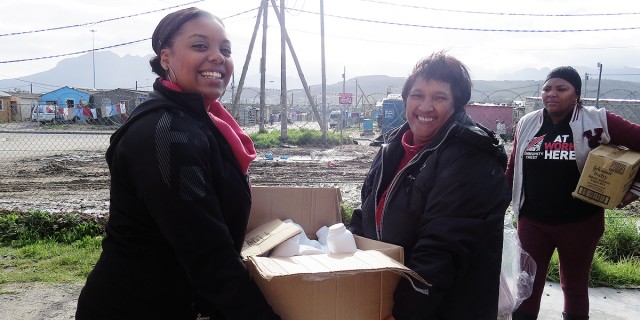 The Community Chest of South Africa is a national body focused on Restoring Hope and Enhancing Communities within South Africa. Their mission is to advance, empower and care for vulnerable communities by adding human value and other resources to improve service delivery and achieve positive social impacts.
This particular project supports patients suffering from HIV/AIDS by providing anti-retroviral drugs for one day. The provision of such drugs will make HIV/AIDS into a manageable disease rather than a 'life sentence' for the many sufferers. Supporting this project addresses their physical, emotional, and mental needs, greatly encouraging them and allowing them to live their lives in a more fulfilling way. We're aiming to donate 1,000 days of support to this cause.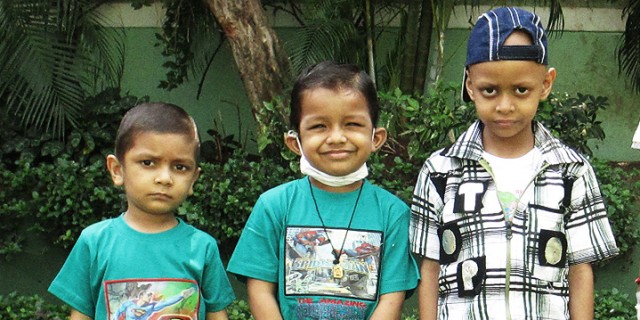 The Bombay Mothers and Children Welfare Society focuses on many great projects relating to the healthy growth and development of children and their mothers. We're going to be donating to a project that gives cancer patients support, providing accommodation for the patient and two accompanying relatives during chemotherapy and radiotherapy.  The provision of accommodation will relieve some financial pressure from relatives and aid the rehabilitation of the patient. Our aim is to support families for 100 days through the charity.
We will keep you updated!