We're delighted to be awarded Allied Telesis Value Added Reseller of the Year, an achievement that takes us back to the very beginning of Universal Networks.
In 1994, shortly after we opened for business, a ringing sound filled the small office followed by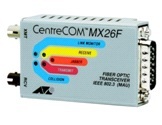 an electronic warble. Slowly a piece of paper juddered out of the fax machine and I slowly saw the words Purchase Order appear. Then after what seemed like hours later, I held in my hand an order for some AT-MX26F. There are probably not many people who recognise this part number, but I remember it well, this was a cutting edge Allied Telesis 10Mb Fibre Optic Transceiver.
Back then, Allied were known as the 'Transceiver' Company. Although they had many other products, they had created such a reputation as having every possible transceiver option you could wish for, the moniker was hard to shift.
20 years later and Allied are a very different company. They have products from the NIC to the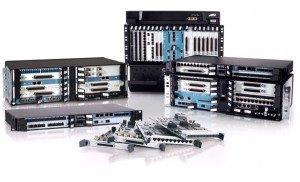 WAN, with everything in between; as they say, "complete end to end network solutions". It's quite easy to get lost in their product ranges as there are so many, but what is apparent is the new products have features not found elsewhere and offer true business benefits. I'll expand on this in future blogs, but for now we are very grateful for the award, and look forward to a continued close relationship with Allied.