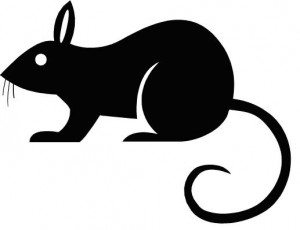 Rats have been in the news last week after pesky rattus norvegicus chewed through Virgin Media fibre optics causing an outage in East Scotland. The sharp toothed little critters even came back for more fibre optic goodness causing a secondary outage!
It's a common misconception that rats actually eat the cables, instead they use the insulation to line their nests or chew it to wear down their constantly growing teeth. There are several ways to protect cables against rodents (and other creatures,) including metallic armouring and non-metallic options including glass shards and bittering agents which deters rodents.
We supply all three options and on our website have the following metallic armoured options for fibre copper:
Armoured Cat5e and Cat6 cable – for external use, can be run in ducts, directly buried or installed vertically up masts
Armoured Fibre Optic Patch Cables – for internal use, has the same thickness as a normal fibre patch cable but contains a metal braid and stainless steel tube meaning this assembly is flexible and compact but also durable.
Armoured (Corrugated Steel Tape Armour) Loose Tube Pre Terminated Fibre – for external use in harsh environments, contains a water-blocking gel and protects the fibres from temperature fluctuations. Suitable for direct burial inter-building links, harsh environments and campus backbones.
Armoured (Steel Wire Armour) Loose Tube Pre Terminated Fibre – for external/internal use, this cable is more flexible but heavier than CSTA Loose Tube but provides the highest level of rodent protection. The LSZH sheath also allows its application in internal environments. If you need any assistance in choosing the right cable for your application or are interested in the non-metallic options please give us a call on 01488 658800