REGISTER FOR YOUR FREE TICKET HERE.
Universal Networks is delighted to confirm attendance at BVE 2018, the UK's leading entertainment and media tech event. BVE takes place in London ExCel between 27th February and 1st March and attracts more than 15,000 visitors over the three days.
Bringing together professionals from the entire broadcasting and media industry, with over 300 exhibitors, 280 speakers and 150 seminars, BVE is set to be a busy event. We will be showcasing our deployable fibre range on our stand and are excited about getting to demonstrate our broad range of products and vast knowledge of deployable fibre to attendees.
Eddie Hing, MD for Universal comments "BVE is the essential event for the broadcasting industry, bringing together professionals from an array of media and entertainment backgrounds. This makes it the perfect arena for us to exhibit our deployable fibre cables in."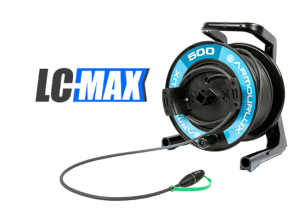 Universal has 24 years experience of supplying fibre and copper cabling to meet the requirements of video, audio, data and more. Our extensive range of terminated rugged, lightweight, portable fibre cables, are designed to be used for outdoor use. We will have examples of the ArmourLux, Neutrik, FieldCast and OCC brands of tactical deployable fibre cables. These allow connectivity of up to 48 fibres in a single ruggedised connector and cable.
You can visit the Universal team on stand M36. Don't forget to register for your free BVE ticket here. BVE has a jam-packed programme of free-to-attend seminars in six dedicated theatres, so you won't be disappointed.
Find out more about our deployable fibre range here.
Read more about BVE by visiting the expo website.