Building on the positive growth of the company earlier in the year, we're pleased to welcome three new starters to our team.
Kev Begbie heads up our Technical team and has a wealth of experience with copper and fibre cabling systems.  His skills and experience will greatly enhance our ability to deliver bespoke cabling solutions, which is increasingly popular with our clients.
Ellie Hall has joined Sian Jackson in the Marketing department to help drive forward the marketing initiatives. Between them, the duo have over 20 years' of marketing experience in a wide range of industries and plenty of exciting and creative ideas to boost the Universal Networks brand.
Simon Clements joins as Finance and Operations Manager, bringing a wealth of experience from his previous roles. Simon has seamlessly slotted into the team and will now be your point of contact for any financial queries.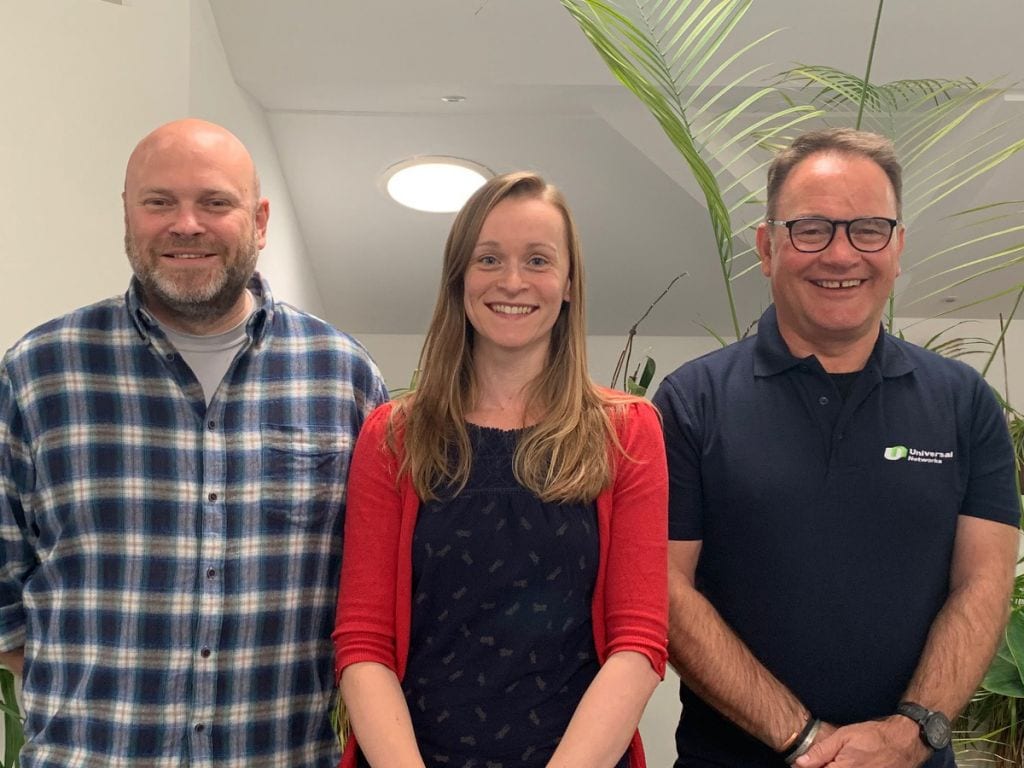 Get to know the new team members:
Kev
I have 30 years' experience in Copper and Fibre Optic cabling, specialising in bespoke connectivity solutions. Delivering the right products and services, on time and exceeding customer expectations is key to my role as Technical Manager. Some of my key strengths are my flexible approach to my work, proficient technical and hands on ability, good eye for detail and a focus on quality.
Ellie
I have over 7 years' marketing experience within the manufacturing, engineering and events industries. I bring a passionate, thoughtful and creative approach to my role and am excited to join forces with Sian on a range of exciting marketing initiatives. Some of my key strengths are my willingness to learn, attention to detail and commitment to providing a positive, efficient and informative customer experience via our marketing channels.
Simon
I have over 25 years' experience as a Financial Controller in various sized companies from listed US Corporations to SMEs and bring a wealth of expertise and a proven track record of delivering results. I am a commercially astute financial controller focused on delivering a timely and efficient service for all financial and operational functions within a business. Some of my key strengths are my attention to detail, organisation skills, people management and ability to help make strategic decisions enabling the efficient running of the business together with ensuring the customer experience runs smoothly and efficiently.