Tactical Fibre Patch Cable with IP-PRO and Standard Connectors
These ruggedised, tactical fibre patch cables are made using Belden tactical cable for flexibility and high crush resistance.
With IP-PRO2 connectors on one end and either IP-PRO2 or standard LC/ST/SC connectors on the other, these cables provide all the benefits you'd expect from our ArmourLux IP-PRO range, minus the deployable reel.
The IP-PRO connectors offer maximum protection for a dust free and waterproof fibre connection. The IP-PRO range uses an LC type connector in an IP68 protected connector.
The OM3 4 core cables are also available in a red cable option, please contact us for more information.
IP-PRO to IP-PRO or standard connections (LC/ST/SC)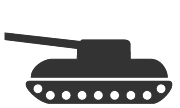 MILITARY GRADE FIBRE
Military grade Belden tactical fibre, designed for harsh environments.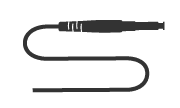 BEND INSENSITIVE
Bend insensitive multimode and singlemode fibre for minimal signal loss.

INDOOR/OUTDOOR USE
PUR sheath designed for both indoor and outdoor use.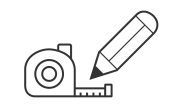 MADE TO ORDER
All cables are made to any length you require.

TEST RESULTS INCLUDED
All cables shipped with individual test report for insertion loss.

DISPOSABLE REEL
Cables of lengths over 50m will be shipped with a disposable reel. See our ArmourLux range for fully deployable/retrievable options.