PROCAT Portable Deployable Copper Cables
Where flexibility, performance and durability are important PROCAT delivers. Designed for quick and easy deployment and retrieval in industries such as Broadcast & Media, Datacomms and in harsh environments. These stranded cables are double jacketed for protection making them suitable for repeated flexing.
Cost includes deployable reel with handle, 3rd flange & friction break
Double jacketed cable for high traffic areas
Excellent for or audio/video portable broadcast or Ethernet applications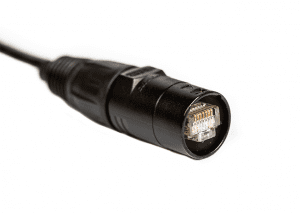 etherCON

Popular Neutrik connector with compact IP65 zinc diecast shell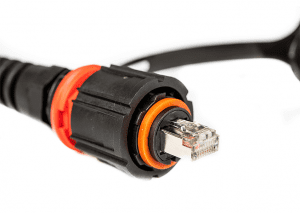 IP-RJ45
Housed in a strong lightweight IP68 PBT shell
DataTuff
Industrial RJ45 for up to 10GbE performance
Optimal data transfer
The PROCAT5 cable is Belden up-jacketed Unshielded CatSnake with bonded pairs. The PROCAT7 is shielded and foiled for better EMI and optimal data transfer performance.
Performance guaranteed
All cables are individually Fluke tested to the Ethernet Cat5e or Cat7 standard. We guarantee a pass at 70m. For non-Ethernet applications, longer distances are possible.