We're pleased to welcome Tracie Marina to Universal Networks as our Senior Account Manager.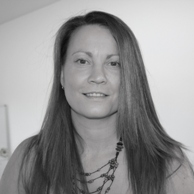 Universal Networks…
I am very excited to be part of the Universal Networks team as there is a unique approach to working together, a close friendly team and I will be able to provide an all-round service to my contacts.
Your background…
I come from a customer service and account management background, having spent the last 11+ years with a leading headset manufacturer – 4 of these at senior level. I very much enjoy interaction with customers (both on the phone and face to face) seeking out new contacts and opportunities, and presenting new ideas to enable us to work more closely.
Your approach…
I believe in the personal touch and listening to each individual's needs to be able to provide an overall service that will benefit the customer.
More about you….
On a personal level I like to keep fit at the gym, I spend a lot of time reading and being with my family and friends.
Something interesting…
I love fancy dress, especially at Halloween and most recently dressed as a Zombie Boy George. I'm also a lifelong Bonjovi fan.
Contact Tracie at [email protected] or connect with Tracie on LinkedIn here.
Meet the rest of the Universal Networks team here.

The personal approach
We've always believed the key to building lasting partnerships with our customers is to offer dedicated account managers, who can deliver a consistent experience and get to know you and your business. We don't like call centres or automated telephone systems and always ensure every call is answered promptly by one of our helpful team.