2019 has certainly been a year focused on growth and change for the Universal Networks team, along with celebrating our 25 year anniversary. We're pleased to announce another two new additions.
Jack Gillespie has joined our busy production team, bringing over 8 years' of manufacturing experience and an eye for detail.
Georgia Robinson has joined our sales team to further strengthen this team and ensure we continue to give consistently high customer service levels to our clients.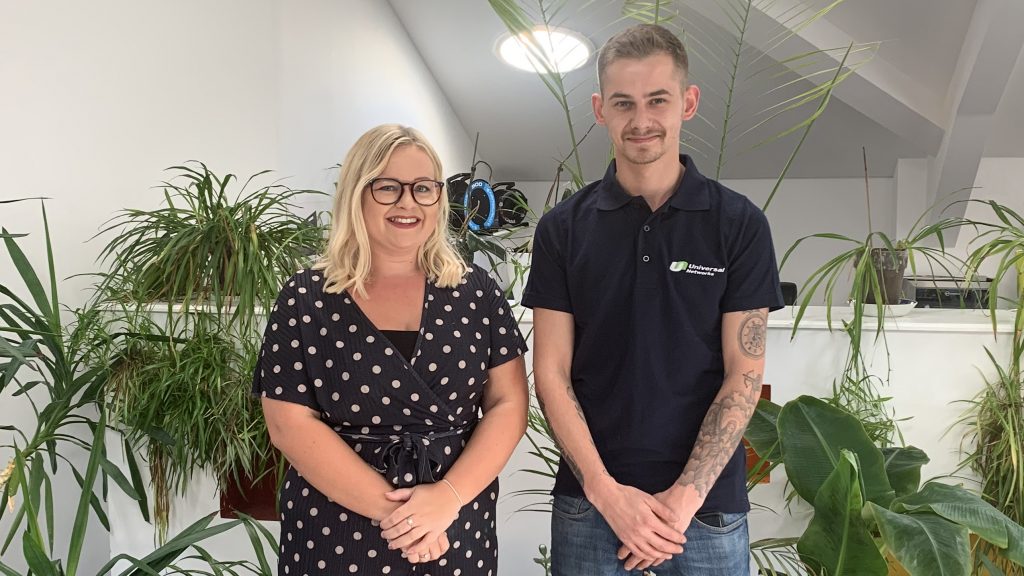 Find out more about the new team members:
Jack
I have over 8 years' manufacturing experience in the engineering industry. I'm looking forward to a new challenge at Universal Networks, joining the production team at an exciting time when we're focused on delivering more bespoke copper and fibre solutions for clients. I have a technical mind-set and enjoy learning the manufacturing process for detailed products. I've already learnt a lot working alongside Kev and am excited about the future at Universal Networks.
Georgia
I have 7 years' experience in customer service, where I've always focused on keeping the customer at the heart of everything I do. I have excellent communication skills and enjoy ensuring our customers' needs are met efficiently and correctly. Some of my key strengths are determination, a willingness to learn and providing the best customer experience.
Here at Universal Networks we're always keen to help you with your enquiries. Please contact us now to discuss any requirements you might have.