We're half way through March and our Purchasing Manager Emma Scarlett is half way through her impressive 10,000 steps a day challenge. Emma is taking part in the 'Walk all over cancer' fundraiser, determined to reach (and sometimes exceed!) the 10,000 step target every day during March. Despite the rain and cold weather, Emma is doing well and on track to beat her target!
How far is 10,000 steps a day for the month?
Based on the average person's stride it's 5 miles (or 8 km) a day. This means Emma will have walked 150 miles by the end of the month – about the distance from London to Manchester (Or Paris to Brussels if you want to be all continental).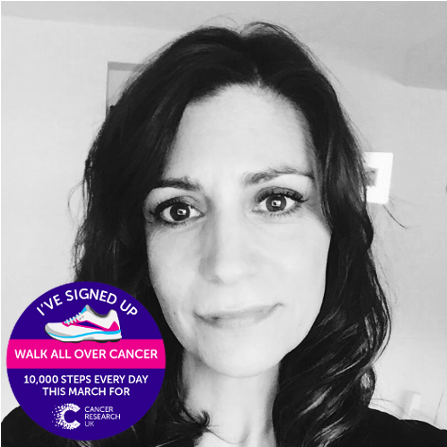 How can I sponser Emma?
As enjoyable as this challenge is, its also about raising as much money as possible for Cancer Research UK – please visit Emma's fundraising page here and give as much as you can to this worthy cause. We'll update you at the end of March, once the step challenge is over!