MTP Fan-out
Ruggedised MTP fan-outs, or harnesses, allow the direct connection of MTP® connectors to other connector types. Most commonly these are LC connectors, but we can also terminate with SC, FC, E2000, ST or any other type of fibre connector.
Please contact us to discuss your requirements and obtain a quote for any of the non-LC options.
MPO and MTP®: What's the difference? Take a look at our handy FAQ page here to find out more.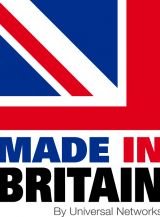 8 Fibre for 40G QSFP+ applications. Uses a 12 fibre MTP Elite Female connector with 1-4 and 9-12 connected and LC simplex/duplex.
12/24 fibre MTP Elite Female connector and 12/24x LC simplex/duplex connectors for QSFP applications.
12/24 fibre with a 12/24 fibre MTP Male connector and 12/24x LC simplex/duplex connectors for coupling to Female MTP24 trunk cables.

HIGH DENSITY CONNECTORS
LC high density simplex/duplex connectors with pull tab.

COMPACT CABLE
Compact LSZH cable, 3.2mm.

UK MANUFACTURED
MTP® harnesses are manufactured in the UK using the highest quality components and 100% tested.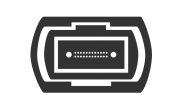 LOW LOSS CONNECTOR
Low loss MTP® Elite connector.
CABLE TYPES
The MTP-fan out cable range offers several options from 8 to 24 fibres.
8 Channel QSFP+ MTP Fan-out
Used for 40Gb Ethernet, FiberChannel and Infiniband, 8 of the 12 fibres are used to pass 4x 10Gb channels. A single 40Gb MTP can therefore be connected directly to four 10Gb SFP+ Transceivers via LC Duplex terminations. Alternatively, this cable can connect a QSFP Transceiver into an LC fibre patch panel. Simplex LC terminations are also available.
12 & 24 Channel MTP Fan-out
Used to connect MTP®/MPO Trunk cables or active equipment directly to LC sockets, either on panels or equipment.